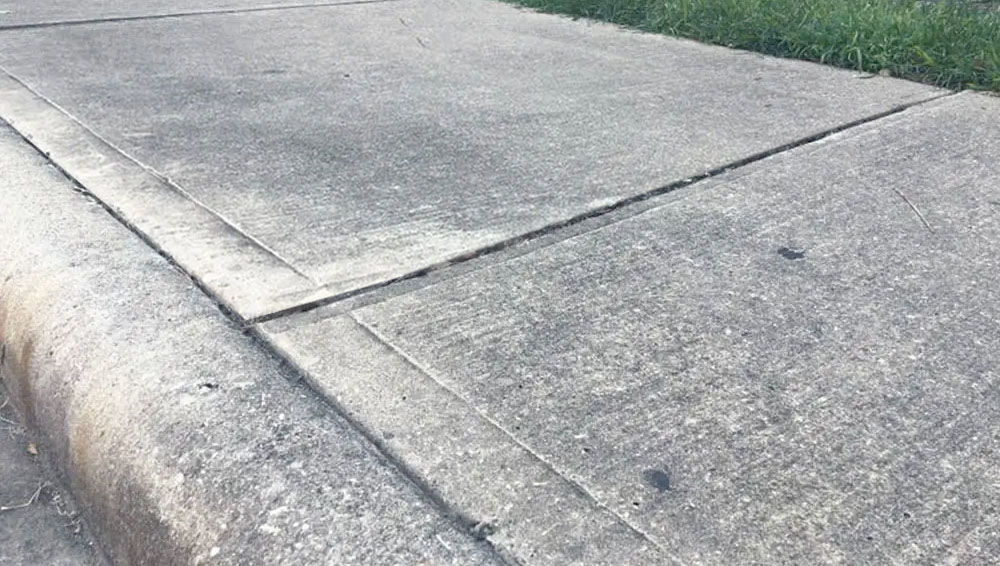 SLIDE RIGHT FOR BEFORE IMAGE - SLIDE LEFT FOR AFTER IMAGE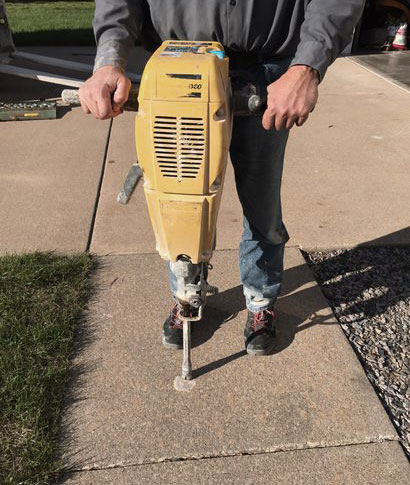 Concrete Raising
We not only raise settled concrete, we also void fill garage floors, warehouse floors and much more. Concrete raising, also known as mudjacking, costs about 60% less then concrete replacement. The process is quick and can typically be completed in one day. This simple, economical method eliminates multiple contractor trips to your location to replace the damaged concrete. This process can include the removal of an existing slab, framing, pouring, removal of framing material and miscellaneous cutting. Add to this the ever growing problem of environmental constraints of concrete disposal, and it is easy to see why CRC's concrete raising is the best solution for your raising problems.
Don't Replace - Lift it!
Can the concrete be lifted?
In most cases, your sidewalk or patio can be lifted or mudjacked to the proper Height
Cost Savings
One of the main benefits of concrete raising compared to concrete replacement is cost savings. To replace a concrete slab, you must hire a crew to demolish the slab, remove and discard it, stabilize the foundation below where it used to be, repour and let cure the new cement. This is a much more costly process that requires more manpower, materials, and time. Concrete repair could be the difference between two hours vs. two days.
Safety
Does the area that you're evaluating when to repair vs. replace concrete pose a safety concern? Is this area a major tripping hazard? If so, you have a liability on or around your property that could cause more serious issues. Within a short amount of time, materials, and expertise we can ensure your property is safe and secure.
CRC of Connecticut
Atlas Concrete is proud to announce its partnership with "Concrete Raising Corporation of America" (CRC). CRC's Franchise - "CRC of Connecticut" is a full service mudjacking company that economically raises concrete sidewalks, floor slabs and pool decks to its original elevation. The process involves drilling holes into the slab to be raised and pumping a cementitious material until the slab is flush with its surroundings.